NEVER AGAIN
and no one was supposed to dream it again
There was no war yet, we were still under the illusion that they would not enter, attack, bomb, kill, rape or plunder. Our imagination had yet to tell us what might be happening. The world had yet to hear about the murders of Ukrainian civilians in Bucza, about gang rapes in Kherson, about women being run over by tanks.
We still thought that we had to talk about World War II to remember not to repeat it, to make sure, ask questions, sometimes shout loudly, warn, ask those who survived the war, who suffered it all. Ask the second, third, fourth post-war generation who know what a war trauma is, to speak up. And hear: Never again, never again!
We still hoped that history wouldn't repeat itself and there would be "no more war". We still thought that we would only tell about the Warsaw ghetto, about the uprising, about the Holocaust, about the tragedy of the nation, about the memory, about the next generations. It was still mid-February 2022. We were also planning to talk about the Warsaw ghetto with representatives of three generations and three nations: Jewish, Polish and German, with the victims, witnesses and descendants of the oppressors.
And only this thing, this fear, unspoken and threatening. It hung in the air. You could feel it. We think it felt like what the people felt in August 1939.
On February 24, 2022, the war broke out. Russia invaded free, independent Ukraine. And the past has become the present, history has caught up with us. Crying out for "no more war" has only given us 77 years of peace. And we met with Krystyna Budnicka, Alina Świdowska, Uwe von Seltmann and Leszek Żukowski during the war. And we talked about the war.
What did Leszek Żukowski, a 10-year-old boy then, know about the war, what did he feel, what does he know now, what does this 93-year-old man feel: I thought "hey, who's a Pole, to your bayonettes" and "uhlans, uhlans, handsome like well painted." And I saw the remains of people on the trees, it ... It stays in your head for life. And then that he lived in a dormitory right next to the three-metre wall of the Warsaw ghetto and that everything was visible from the fourth floor. And the best view was from the roof.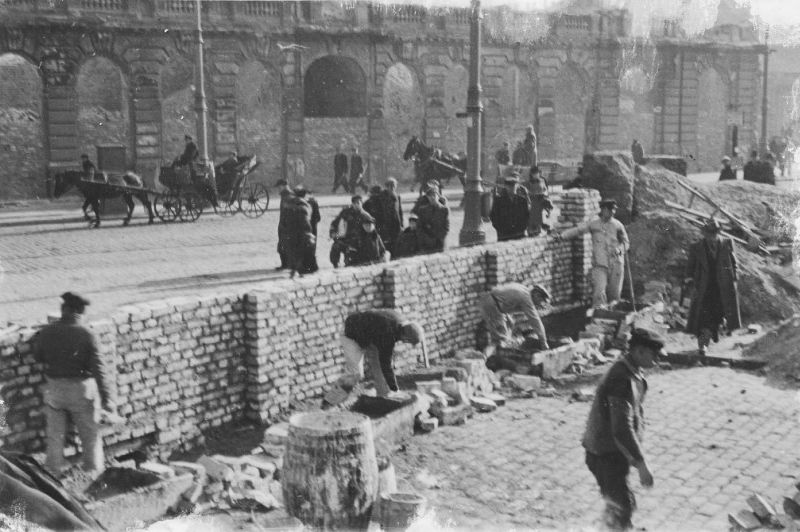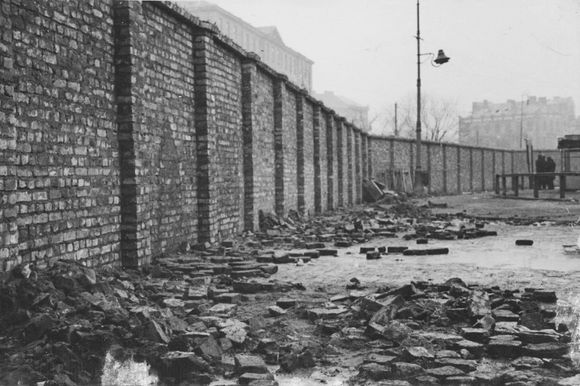 Leszek Żukowski turned 93 in February 2022. He saw the ghetto uprising, he saw how they liquidated the ghetto, how they threw a bundle of grenades into the basement, he also saw the glow over the ghetto. Then in the 44th he fought in the Warsaw Uprising, then he survived for months in the concentration camp in Flossenburg and the death march to Dachau.
And then he lived 77 years in peace. He became a professor, dean of one of the faculties of the Warsaw University of Life Sciences. He came to us, to the studio, to warn us, to tell his story, to testify what war is and that it stays in the soul, body and memory. This great fear remains, this "I am afraid of hunger". Not death, but hunger. And also suffering, exhaustion. And hunger again. Because hunger is the worst.
In the wall, right above the ground, there were openings, at the sewer manholes. The head of an adult did not fit in them, but a child of a few years old, yes, one under 10 years old. First you could see a tiny hand, then the head and ... Someone had to push this kid because the little one was now on the so-called Aryan side. Not to stay here, but to get food. Each of these children had a bag sewn in the shape of a sleeve. Or maybe even two such bags.
Then it was necessary to return to the ghetto. This side of the wall was constantly watched by an SS man and guarded. When the kid wanted to come back, he called for someone to pull them out on the other side. The SS man passed through, the boy thought the way was clear and tried to force himself into the opening. And he was already halfway through ... That German was just pretending not to see the child. He pretended and waited for it to go into that hole. And when it was almost on the other side, he fired. He killed a starved Jewish child on the spot. It is impossible to forget. And now they're murdering children again, innocent people again. History repeats itself.
Prof. Leszek Żukowski, pseudonym "Antek", born in 1929. A soldier of the Grey Ranks and the Home Army, participant of the Warsaw Uprising, prisoner of the Flossenbürg concentration camp, from which he was sent to Dachau during the death march. Scientist, academic teacher and dean at the Warsaw University of Life Sciences; Major of the Polish Armed Forces, former president of the World Association of Home Army Soldiers and council member of the Foundation for Polish-German Reconciliation.
And helplessness is the worst. That you can do nothing. And this helplessness against the enemy's strength and the inability to defend, save, confront the evil that is happening. Weakness. And the worst thing is death. Death of loved ones, passing, loss. Hena Kuczer was just over eight years old when the Warsaw ghetto was established. She is the youngest of eight siblings. When she talks about it, about her brothers, sisters, parents, she becomes that little girl for a moment. Those black eyes are sparkling and smiling. She shows us a view of the former ghetto from the window of her high-situated house. She pulls books about the ghetto from the shelf, and we see photos. You can compare how it used to look to how it is now. It must be talked about, especially now. For several dozen years I haven't been talking about why I live, how I survived, or what happened to me.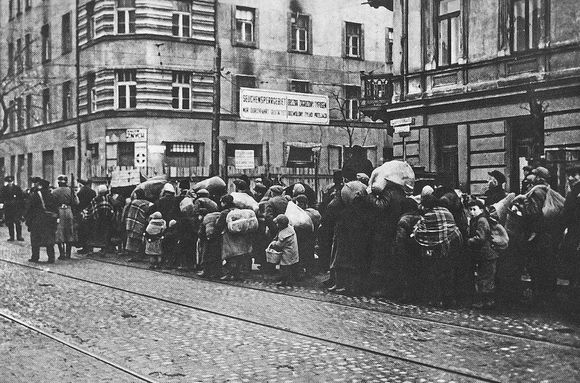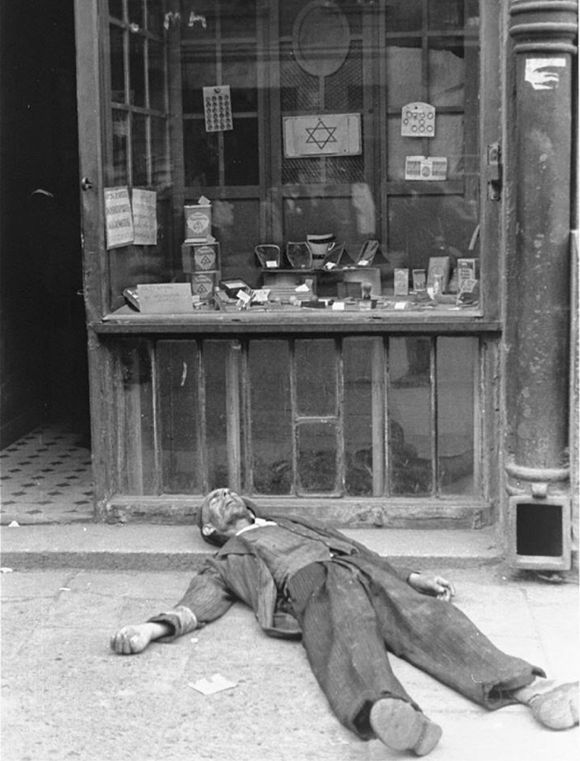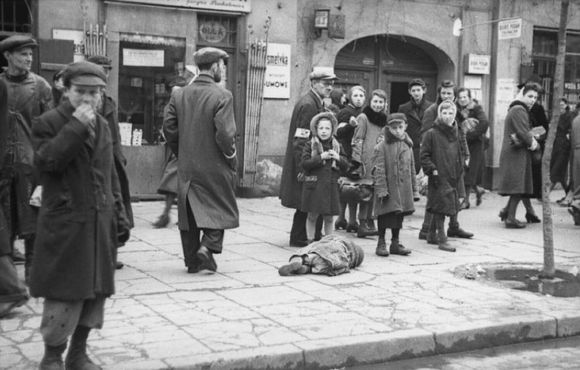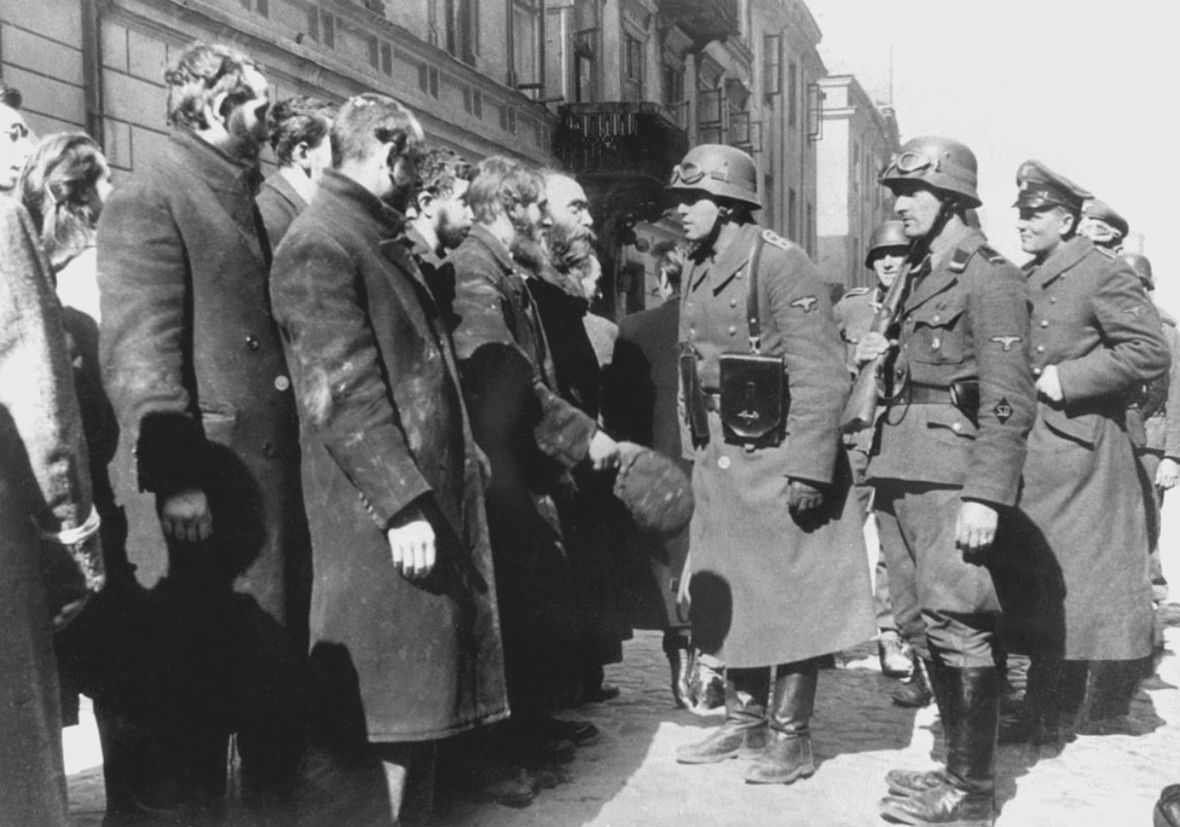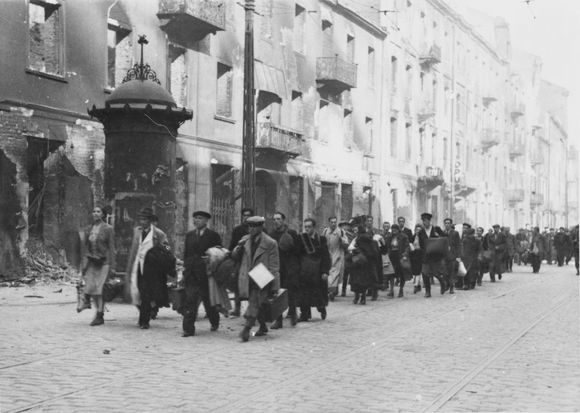 If you don't find a good hiding place, behind the wall, in the chimney, wherever they can't see, they'll find you. You only hear your own heartbeat. A German soldier enters the yard, followed by a navy blue Polish policeman and a Jewish one. They announce: please get down, you will go to work. And this is a sign that you need to hide, because they will soon go upstairs and check every apartment, search it.
They have to, so that the cattle wagon is filled. Searching the wardrobes, knocking. Impulse. Ventilation chimney. This hiding place in the chimney is really hard to find. Hena cuddled up to her mom. Her brothers, sister, dad. Only breathing and your own heartbeat can be heard. A fear you can get used to. An all-consuming fear that lingers.
In the fall of 1942, after the great deportation, Hena's brother Rafał and a group of others began building a bunker. A big one, so that it can fit up to 40 people. Under the tenement house, connected to the sewers. It is also the time when bunkers, hiding places and shelters are built on a mass scale in the ghetto. In January 1943, the entire 10-people Kuczer family went down to the bunker.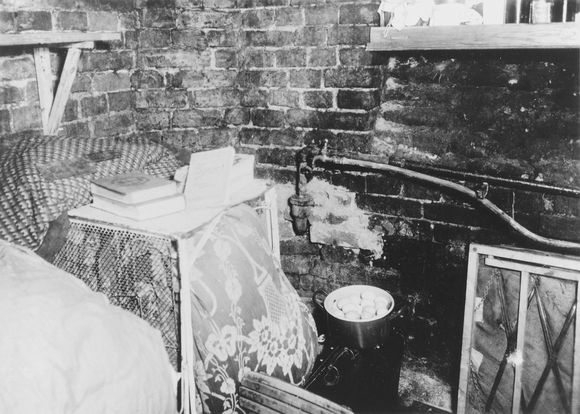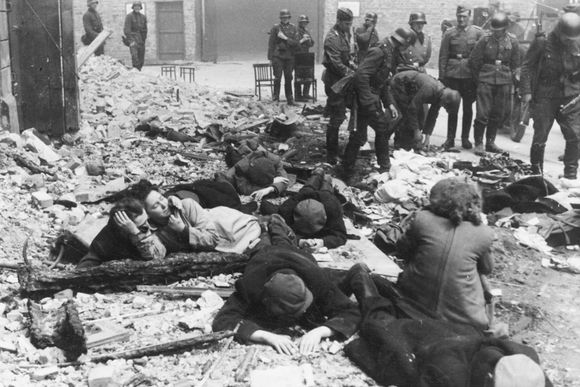 Hena Kuczer is not here. She spent nine months in the bunker. She survived the uprising there, the liquidation, the burning of house by house, she survived when the walls of the bunker heated up like in a bread oven. She left, saved herself. And she became Krysia, Krystyna Budnicka. Now she is 90 years old. And she asks how come someone has the right to say: you cannot live because you have a different nationality, skin or language. I was sure it would never happen again. And yet another Hitler, a new criminal. Yet another assault. Yet again on the defenceless. Unbelievable.
Krystyna Budnicka (born as Hena Kuczer in a religious Jewish family), born in 1932, survived the Warsaw Ghetto, hid with her parents and family in a bunker at Zamenhof Street. Her entire family perished during the war. A graduate of pedagogical studies at the Catholic University of Lublin, she professionally took care of children with cerebral palsy, and also worked on the helpline. Activist of the Children of the Holocaust Association, honorary citizen of the capital city of Warsaw
Children stop being children. They know everything, they understand. They cease to be children because of the war. They know that there is death, that it can also await them. They are afraid. They were afraid. They are afraid again. They are afraid now. Doctor Adina Blady-Szwajger is no longer here. She died in 1993. Until the end of her life, she was afraid that the dose of morphine she administered to the children might have been too low, that some child might have woken up or, God forbid, survived and an SS man smashed him against a wall, shooting him straight in the emaciated chest. How to live with such fear. You cannot. You have no strength left. Even though you really want to, you can't.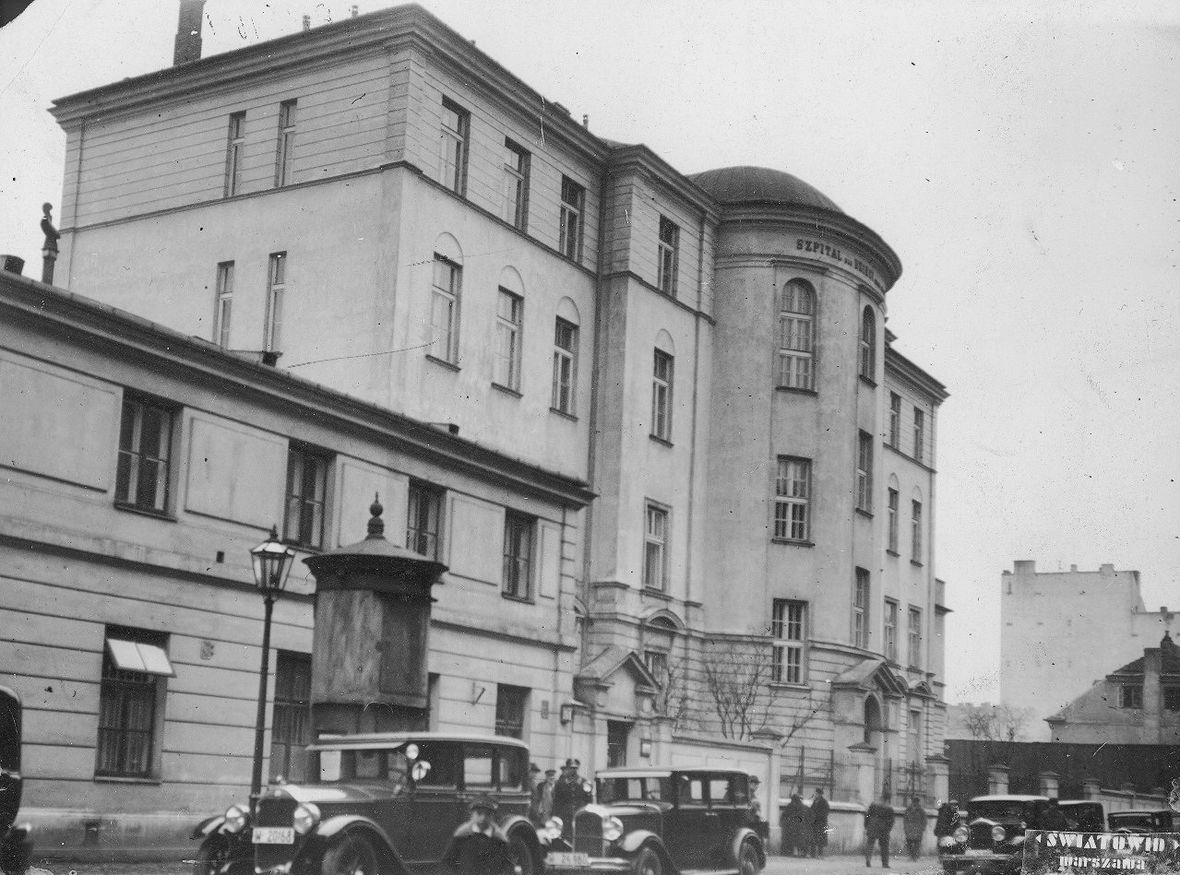 The war takes its toll. On those who survived it, on their children, grandchildren and great-grandchildren. It is still smouldering in the fourth generation. In the fourth generation! World War II still smoulders in those who are now children. Alina Świdowska is Dr. Szwajger's daughter, an actress of the Jewish Theater, who is currently playing one of the main roles in the play "And There Was Love in the Ghetto", a mother and a grandmother.
_I watch the fourth generation, I watch my little granddaughter and I know that she has a memory of those traumas. And I'm afraid of that. I didn't know anything for decades. Nothing. Mom didn't speak about it. And I felt an emptiness in myself. A void. It was like depression. Like a lurking evil, like incomprehensible sadness, something that cannot be explained with words. My mother thought that if she didn't tell me anything, I would be free. Meanwhile, I was not free... This set me apart from other children. I was not fully aware of it. Only later did I realise that this sadness is a void, a hole that needs to be filled. You cannot live without ancestors._
Alina Świdowska, born in 1953, a daughter of a Jewish paediatrician of the Warsaw ghetto Adina Blady-Szwajgier-Świdowska. An actress and singer. Permanently associated with the Jewish Theater in Warsaw. A graduate of the Vocal and Acting Faculty of the Academy of Music in Łódź. Chairwoman of the Second Generation Association – Descendants of Holocaust Survivors.
You cannot live without knowledge of your own family. About bad and terrible deeds, because something is pressing, something hurts. You have to get to this knowledge in order to breathe, to live peacefully. Many of the war victims remained silent for years, keeping everything inside. Only screams at night. In dreams, asleep. Nightmares, fears passed down from generation to generation, unprocessed, unspoken, not talked through.
What about the oppressors? They didn't speak either. They hid this deep shame. Nobody was supposed to know. Families didn't speak. What grandpa did during the war, what he did, he killed people. Was he in the SS, in the Wehrmacht? What was he doing? He worked in the kitchen. On the railroad. He ran the canteen. And that's it, case closed. Nothing to ask about or be interested in. And how did they murder in Warsaw, in Bucza? How they shot straight in the face, in the heart, how they poisoned with gas, how in the beautiful spring of 1943 in Warsaw they were very busy in the ghetto, because there was a lot of work, because "these Jewish rats, these scums wanted to fight, rebel, take up arms"? What to do about it? What to do with such a grandfather or father? What to do with such an ancestor when you already know about it all? Apologise to victims, ask for forgiveness? Uwe von Seltmann doesn't apologise, he is not guilty. He tells the story. He is the grandson of Lothar von Seltmann, an SS man who was liquidating the Warsaw ghetto.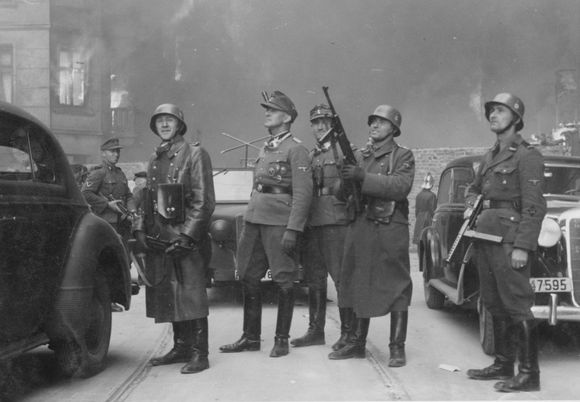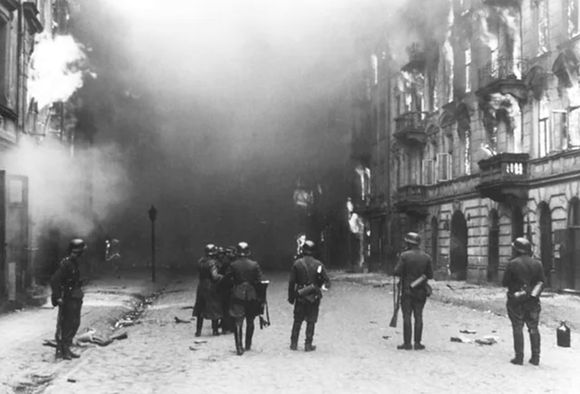 Uwe von Seltmann knows that the world hasn't understood and hasn't drawn conclusions. He decides to talk, to go back to his family's past, because it's war again.
We know that he wasn't invited to family reunions, and when he did come, part of the family boycotted the event, because it was he who revealed Lothar's story, and it was better to be silent, not dig it up. Those who boycotted the war remembered it most, and knew the SS-man's father.
He lives in Warsaw. In order to get to the centre by the shortest route, he has to cross the area of the former ghetto. He goes around it often. In order not to be afraid, not to feel this tightness inside. He is a victim of the war, a victim of his grandfather who, while murdering people in the ghetto, wrote to his wife that he was very busy in Warsaw…
Uwe von Seltmann, born in 1964 in Müsen, Westphalia, lives in Poland. He is a freelance journalist, documentary filmmaker and project manager in Poland, Germany and Croatia. He is the author of eleven books on the family, social and political consequences of Nazism and the intergenerational passing of trauma, including "Silence the perpetrators, talk to the grandchildren" (Frankfurt 2004) or "Gabi and Uwe'. My grandfather died in Auschwitz and mine was an SS man". He is the grandson of SS-man Lothar von Seltmann.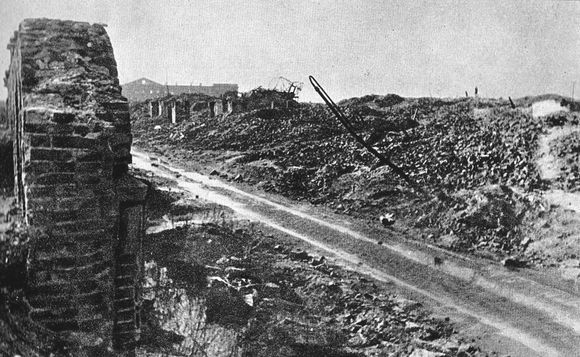 And there is war again. Therefore, we aren't allowed to get used to it, we mustn't get used to it. Just as we can't forget the Holocaust. We haven't thought about it yet as if it's not our business, it's not at our place, we haven't dissociated ourselves from it yet. We can still hear: war, war, war. And we still have to cry out: never again.